Welcome to Variety of Illinois
Variety – The Children's Charity of the United States is an association of 23 chapters throughout the country that empower local kids who are disabled and disadvantaged to live, laugh and learn. With the help of dedicated volunteers and generous individual and corporate supporters, Variety - The Children's Charity is able to expand the horizons of deserving children through three core programs:


Variety – The Children's Charity is dedicated to promoting and protecting the health and well-being of children around the world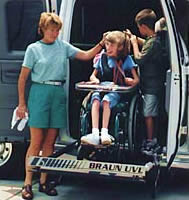 1.-Variety aids children with physical challenges
whose families cannot afford, nor obtain through insurance, necessary mobility equipment such as wheelchairs, walkers, strollers, specially-designed adaptive bikes, and other mobility devices.
US Variety – The Children's Charity Variety provides funding for the equipment that helps them not only exercise and grow stronger, but also helps them engage with family, friends and classmates to become confident, independent, active members of their communities!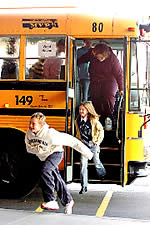 2 .- Variety helps children who are disadvantaged
and want to experience the fullness of life. Variety takes them out into their communities for special excursions that are usually taken for granted – to the zoo, museum, skating rink, library, concerts, amusement parks, the circus, and fun-filled events like fishing, film festivals, special movie screenings and annual holiday party!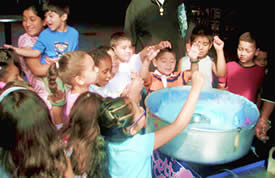 3.- Variety supports other local initiatives
to benefit the children of your community, such as children's hospitals, camps, boys & girls clubs, after school programs, literacy programs, educational scholarships and arts programs.
KIDS ON THE GO! SPORTS MOBILITY PROGRAM It's a beautiful day for a bike ride. Placing one foot on the right peddle while you push off with your left is as natural as sneezing. For the able bodied, once you mastered how to ride a two-wheel bike, you never thought about these mechanics Read more
Variety Partners Programs
Variety—the Children's Charity of Illinois is pleased to support Hands Together, Heart to Art initiative for children who have experienced the death of a parent. From its inception in 2004, Variety gives its financial assistance in the spirit of providing for the health and well being of all Read more
Variety supports the Chicago Park District's five week-long adaptive day camp programs for children and youth with disabilities. The camps offer hundreds of children with a range of physical and cognitive disabilities the opportunity to try sports, art, and music in an extremely accepting Read more
Samuel R Let's talk about Sammy! He is a fun-loving happy little boy, who happens to have Down syndrome. Sammy benefits from all that Lekotek has to offer and his mom, dad and sister always join in on the fun. Before attending individual play sessions at Lekotek, Sammy's attention span was Read more